Photo Album
Spreading of Tony's ashes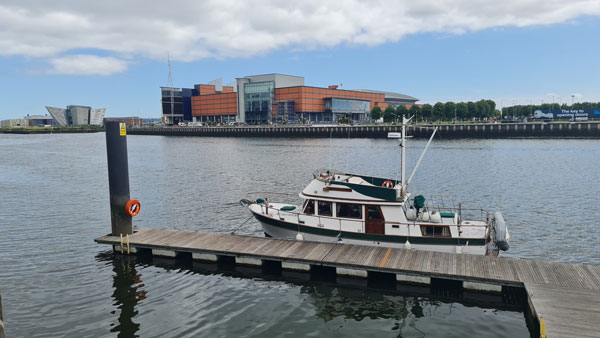 Belfast May 2021
May cruise 2021
Rathlin Island 2021
Glenarm 2021
New Years Day 2020 Belfast Cruise
Ilmatar on new pontoon Belfast Jan 2020
Escorted by 4 dolphins near IOM
Maria & Wendy Belfast June 7th 2019
New pontoon at Donegall Quay Belfast
Gleanarm May 2019
Ballycastle May 2019
Easter 2019 at Belfast. (Note steam train)
Belfast at Easter 2019
Boxing Day Cruise 2018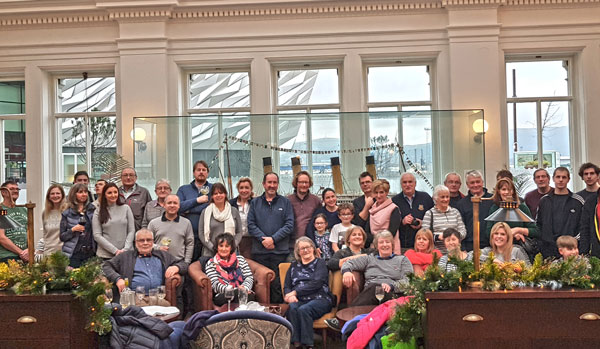 Boxing Day at the Titanic Hotel 2018
Belfast Marina Sept 2018
Belfast Marina Sept 2018
Belfast Marina Sept 2018
Belfast Maritime Festival 2018
Boxing Day cruise 2017 to Titanic Hotel
Wendy's birthday cruise to Bangor
Committee boat for Presidents Cup and Hansa 303 Irish
Committee boat for Presidents Cup and Hansa 303 Irish
Committee boat for Presidents Cup and Hansa 303 Irish
Ocean Cruising Club, American & Canadian visting yachties aboard Ilmatar for a trip to Belfast
Ilmatar along side the Thompson Dock pumping station during a visit to HMS Carolinetaniv
Ilmatar acting as Mothership for Classic Regatta
Local Councillors going to see the new coastal path
Ilmatar at Liverpool 2015
Breakaway Trophy presented to Ilmatar II in appreciation of our support to Belfast Sailability
Keeper for the Manson Trophy presented to Ilmatar II for Distance Log Award 2014
Presented by Royal Scottish Motor Yacht Club.
The Manson Trophy is on display at Kip Marina
Ilmatar & Crew to Belfast for Boxing Day Cruise 2014
Cardiff BayYacht Club 2014
Porthcawl 2014
Leaving Albert Dock, Liverpool. (Photo by Nick Mercer))
Leaving Albert Dock, Liverpool. (Photo by Nick Mercer)
Albert Dock, Liverpool 2014
Tied up at Menia Bridge waiting for the tide
Swellies here we come
Keeping an eye on the boat at Gloucester
Gloucester 2014
Tied up at Fosters Bar, Gloucester 2014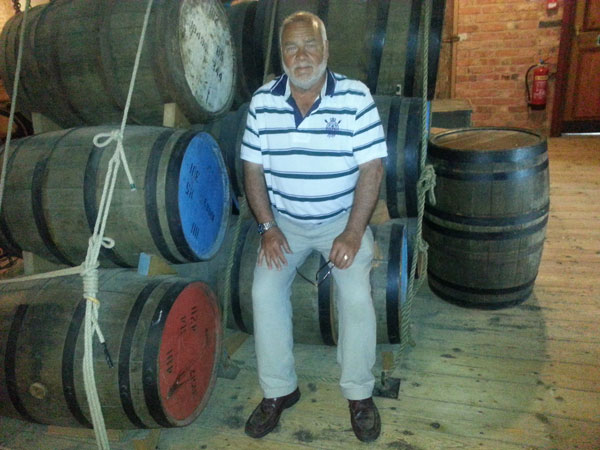 Stocking up essential supplies
Maria at work
Brunels Bridge, Bristol
Bristol 2014
Maria at Upton on Severn
River Severn
Dolphins swimming with the boat at Helwick Sands
Crew on watch at the Severn Bridge
Ian & Wills
St Davids Head, Milford Haven
The pipes played by Bill Millin, Lord Lovat's legendary D-Day piper, to pipe his comrades onto Sword
Beach at the D-Day landings were carried from Fort William to Portsmouth, accompanied by a
flotilla of Small Ships to commemorate the 70th Anniversary of the D-Day Normandy Landings. Calling
at various ports along the way, Carrickfergus was the nominated port for Northern Ireland.
The Millen Pipes arrived in Belfast from Cairnryan on Friday 9th May 2014 and transported by TSDY
ILMATAR II, along with many of the visiting Veterans, to Carrickfergus Harbour.
Voyage details https://d-dayrevisited.co.uk/events/2014-millin-montgomery-voyage-part-5/
Pipes arriving
70th D Day Celebrations
Wreath laying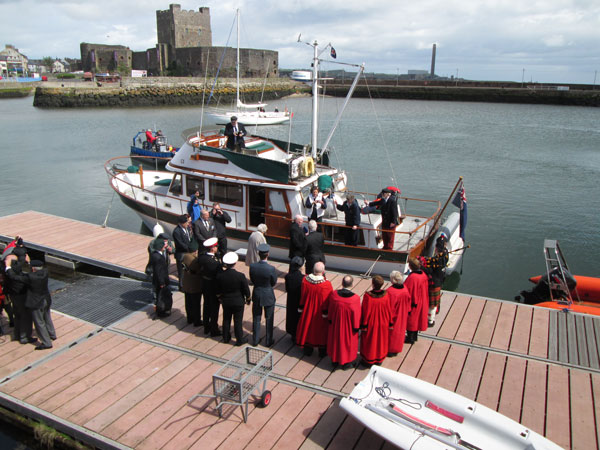 Boat side service
Boat side service
D Day 70th Celebrations
Lagan Flotiila. Over 60 boats up to Belfast
Howard & Maria Boxing Day Cruise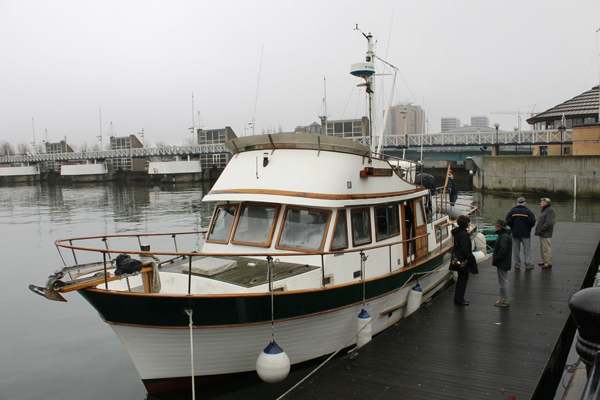 Ilmatar II at Belfast Weir. Boxing Day 2011
Some of the crew.
Portishead Lock
Bristol Dock
Cast Iron front rescued from the entrance to a tunnel that went under Cardiff Bay to Penarth.
Now on front of workshop at Cardiff Bay Yacht Club.
Worcester Bridge. Tight Squeeze
Lock on River Severn
Ilmatar heading up the River Severn for Stourport
Gloucester Dock
Stourport
Chart plotter showing the boat at Stourport
Stourport and CSC exchanging Burgees
Sharpness Canal
Albert Dock, Liverpool
Belfast Maritime Festival 2010
Staff of NIEA who used Ilmatar II for a floating office at Portaferry Marina
Howard & Maria with previous owners Ian & June
Maria receiving the 2008 Cruising Log Award from the Carrickfergus Sailing Club
The crew of Ilmatar II with the RSMYC Martin Brown Cup
Ilmatar II - 2008 winner of the Points Cup first presented by Martin W.H. Brown in 1934. This Royal Scottish Motor Yacht Club cup is awarded annually for the best log .
---
Video of Ilmatar on the Newry Canal
---